Home
Mission Statement
The aim of our company is to enable employers of Small to Medium size companies to comply with their legal obligations which are set out under Health & Safety legislation. This is done by carrying out a Safety Audit of the premises using our own specially built safety apps to identify any hazards that might be present in the place of work, whether obvious or otherwise, it assesses the risks which might be involved and helps us put into place the necessary control measures to ensure the safety of all concerned.
Services We Provide:
Safety Statements and Risk Assessment
Risk Management
Safety Audit Reports
Site Safety Plan
PSCS
Construction Site Safety Management
Short and Long term Contracts
Manual Handling Instructor and Assessor
Safety Policies and Procedures
Safety Management Systems
Safety Advisory Service for all Other Industries
Portable Appliance Testing
Safety Presentations Tailored to Company/Organisation Needs
Farm Safety Audits
Safety Documentation Forensic Analyse Audit
On Site Task Specific Tool Box Talks
Our services have been designed specifically for Small to Medium size companies that do not employ a full time Risk Manager. However, they have recognised the need to have Hazarsd & Risk managed on a daily basis. By using this services your company can ensure that they are protected in so far as is possible from litigation and official sanction. Our main aim is to have a safe place to work with a zero rate of accidents. Safety is good business for both the employer and the employee.
We have Risk Managers in the following areas:
Construction, Transport Distribution and Warehouse Storage, Health Care, Security, Manufacturing, Retail, Bar & Restaurant, Engineering and Community Group Activities.
We are members of the following organisations:

The Chartered Institute of Occupational Safety & Health (IOSH), The National Irish Safety Organisation (NISO) and The European Safety & Health Professional Organisation (ENSHPO)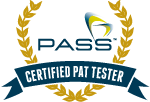 ---